Car Gifts - The best gifts for car lovers!
"On your mark, get set, go!" As soon as the starting gun goes off for a car race, the pulse of every car fan skyrockets. Shall I tell you how you too can be at 180 in just a few seconds? By finding out that a car lover has something to celebrate soon. After all, as a guest, you'll need a car gift that matches the motorsport. But don't worry, we'll navigate you through the vastness of the trade.
You want your favorite person to laugh when you present them with your car gift? Then you need something funny. Stickers for the windshield or the hood with funny sayings or motifs would be the right choice here. What should also not be missing in any car: an extravagant car mirror pendant.
Everyone can do something with useful gifts. Car lovers like to have it clean in their second home. Luckily, you can give away special cleaning gel that can be used to get every little space dust-free. A cell phone holder also goes down well. What would be useful for the cold season: an electric ice scraper.
What can I use to tune my car? That's right, with cool LEDs. These are not only available for the exterior (as entry lights), but also for the interior. An illuminated interior looks 100 times better. High-quality steering wheel covers and seat pads also make a good impression.
It doesn't matter if you're young or old – if you love cars, you'll of course always be able to do something with a toy car racetrack. The same goes for Lego building sets and puzzles. Here, too, there are many models that will make the heart of any car enthusiast beat faster.
Whoever has a new car, also has a new car key. What must not be missing here is the matching key fob. Or how about an individually embroidered car mat? Especially personalized gifts car lovers really like.
Another cool way to surprise car lovers are car accessories gifts. Maybe your favorite person needs a cordless air pump for on the go – you never know – or a portable jump starter that can always be carried in the car? If the car enthusiast has a hard time backing up and parking, you might want to get them a retrofit rear view camera – if they don't already have one.
Yes, gasoline flows in many a woman's veins, too. Perfect gifts for female car fans are the Tussi on Tour (translate as pink ice scraper) ice scraper or a pink parking disc. Stick-on eyelashes for the car headlights also look really funny. Also steering wheel protectors made of plush or with glitter are sure to please.
Birthday gifts for car fans
Happy birthday wishes to a car enthusiast with the right car gift. What could be better than a beautiful model car made of melt-in-the-mouth chocolate? Or a homemade birthday cake that you decorate with fun car motifs?
Christmas gifts for car fans
Christmas baubles or cookie cutters in the shape of a car look really Christmassy. I'm pretty sure that your car lover doesn't have one of these yet. But if he does, you could give him a heated seat cover – if his car doesn't have an integrated seat heater yet. A steering wheel warmer for cold hands would also be conceivable.
Gifts for car lovers - Everything you should know!
Gifts related to cars are in great demand. After all, there are many people who are interested in motor sports. If you are not one of them, don't feel bad. Cars are not for everyone. If you are not familiar with this subject, it might be difficult to find a suitable gift for a car lover. But with our help, it will work out.
Potential gifts for someone who loves cars are best bought online. Or, get in your car yourself, drive to the nearest store and take a look around.

Car lovers hate bad quality. For themselves and their car only the best. That's why the present you choose must not only look great… it must also be high quality and durable.


Plan your route by asking and answering the following questions: "What occasion is the gift for? How deep do I want to dig into my wallet? How old is the car enthusiast? What does he like? Does he need something he doesn't already have?"

Don't know what to give as a gift and are completely wheel-less? (Careful, word joke!). Then don't hesitate to ask someone for help. Maybe there are other car lovers around you who can help you out.
1 How to find the right car gift
True car freaks like to spend their free time with their great love, i.e. with their vehicle. This is tuned, cleaned, it is tinkered with and screwed. Car fans are constantly on the lookout for new equipment or a nice gimmick. So you'll find something useful if you're looking for a car gift. Read through our guide first, though:
Pit stop 1: You first think about how much money you want to invest in the gift for a car fan. Do you want it to be inexpensive or are you willing to dig a little deeper into your pockets? If the former is the case, we advise you to compare prices from different manufacturers. The easiest way to do this is, of course, in online stores. Here you can find the right thing in seconds with just a few clicks. But if you have time and desire, you can logically also browse through magazines and look for offers.
Pit stop 2: What about the personality of the car fan? What kind of car does he drive himself? Which car makes and models does he have a soft spot for? Is he a frequent or infrequent driver? Are there certain colors he likes? Is he more old-fashioned and vintage or is your favorite person more into high-tech? What else does he like to do in his spare time – besides being by his car? Questions upon questions. If you have answered all of them, you are on the right track.
Pit stop 3: For some people, their love of cars starts as early as infancy and lasts a lifetime. How old the car fan is always plays a role in gift giving. After all, a young child can do more with a toy car track than a retiree. Conversely, an adult will be more excited about a new keychain than a 10-year-old. So tailor your gift to the appropriate age group.
2 The best gift ideas for cars
Tools for do-it-yourselfers
If you love your bike, you push it. Of course, this saying applies to drivers as well. If your favorite person likes to get hands-on with his vehicle, you can surprise him with the right tools. What should not be missing in any garage are, for example, a torque wrench with which you can screw. Maybe your car lover doesn't have a practical workshop trolley or a set of angle wrenches yet. 
Love for the car
A motorsport enthusiast not only regularly brushes his teeth, but also his car. Therefore, he can definitely do a lot with a car polish kit. If he doesn't want to be old-fashioned and wipe with a microfiber cloth, you should think about giving him a real polishing machine right away. There are also special car vacuums for cleaning the interior that would make a great gift for a car enthusiast. 
Keychain
Every car enthusiast loves key chains. You can usually find them everywhere in various shapes and colors. Many models you can even customize directly from the manufacturer. If you are creative and talented enough, you can even make your own keychain. 
Care products
Daily body care should not be neglected, even if you are a car freak. With the right shower shampoo, of course, the whole thing is more fun.  A great idea is the one in motor oil optics. If your favorite person is a perfume fan, fragrances from brand manufacturers such as Mercedes, Ferrari or Porsche are the right choice.
Car decoration
Not only from the outside, also from the inside the car of a motor sport fan must always look tippi toppi. Accordingly, there must be no lack of suitable decoration. Cute wiggly dachshunds or other figures to put down are cult but still a hit. Scented trees in all imaginable variations are also still fashionable. For a frequent driver, a car organizer is also a good idea, which is available either foldable for the trunk or for hanging on the headrest. Here you can stow all kinds of odds and ends.
Driving a car
Fans of motor sports love fast sports cars. That's exactly why an adventure drive would be the right gift for a car fan. Whether in a Lamborghini, Porsche, Ferrari or Maserati, the ultimate driving experience is guaranteed. Find out from the respective provider how this works with the rental and especially how much it will cost you. In an emergency, you can coordinate with another party guest. Maybe you can give your favorite person a joint gift. 
3 The gift should come from the heart!
You have your heart in the right place? Then let your counterpart feel exactly that by giving him something that he really likes. Beautiful and high-quality gifts are a sign of appreciation. After all, it doesn't matter what you give away. The "how" plays a much bigger role.
4 How much should car gifts cost?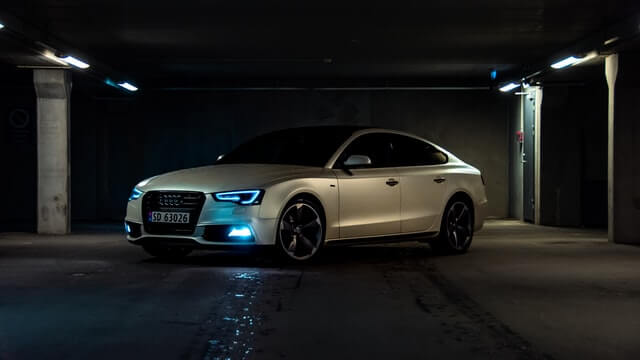 Car gifts can be both expensive and inexpensive. So the price range varies greatly. You can and should spend more money on special occasions. Especially on birthdays, Christmas parties, weddings or the passed driver's license test are larger presente desired. In between gifts may be but also cheaper. After all, they are only a kind gesture.
You don't have to drive miles to finally reach a store by finding the perfect car gift. With the right know-how, your search for the best present in the world can also come to a quick end. Especially the internet is your friend and helper. If you also internalize our tips and tricks, nothing can stand in the way of the gift purchase. Your car lover will make big eyes when you surprise him with your find.