The best gifts for sailors
Do real pirates, as described in the picture book, still actually exist? Who knows. But those who undoubtedly still make the high seas unsafe today are the sailors. If you know one of them, you will certainly be invited to a festive occasion. Of course, you don't want to turn up without the right present. So you have to dive into the wide world of sailors. In order to make sure that the search for your present doesn't end in an odyssey because you don't have a clear idea of what you want, we'll be happy to inspire you and help you. In this article you will find the best gifts for sailors and sailing enthusiasts!
Sailing is an art in itself. Even if it is mastered excellently – without the right equipment, a sailing trip is not possible or is only half as much fun. So with something useful you can certainly score points with the person for whom you need the present. For example: a waterproof backpack, a personalized compass, a logbook, a solar power bank, a solar radio, a tide clock or a snorkel set.
Funny presents for sailors
Sailors are always in a good mood, like to spin sailor yarn and therefore naturally enjoy funny gifts. As a present, for example, the following products would be suitable: a cup / bottle holder / an ashtray / cutting board / log book with a funny imprint ( slogan, motive, photo).
Clothing gifts for sailors
Blue and white – these are the maritime colors that characterize the outfit of a real captain. You can find plenty of classic outfits in stores. If something like that seems too boring for you as a present, then of course you have the option of personalization. Whether T-shirts, sweaters, swim trunks, caps, etc. – with names, slogans or the motifs of your choice, you can now turn almost any piece of clothing into something unique.
Gifts for sailors - Everything you should know!
"I am sailing, I am sailing…" – a really nice song. If you get seasick quickly and would therefore never go on a sailing yacht, however, you can't appreciate this hobby. Logically, you can't put yourself in the position of a passionate sailor. However, being able to read a sailor's mind would be an advantage at the latest when you need a gift for him. So that you don't waste too much time, we'll tell you what to consider when looking for the best gifts for sailors.
If you want to get a present for a sailing fan, you need to take a closer look at online stores or brick-and-mortar stores.
Original and individual – two words you should not forget. If you have the opportunity to purchase a personalized gift for sailors, then cast off for the acquisition!
A lull in the search for a present? Don't despair, ask the Internet, friends, acquaintances and relatives – they are always there to help you, like a sailor's crew, with words and deeds.
In order to set your sails in the direction of the perfect gift, you need to make a note of a few things in your imaginary logbook beforehand: "What is the occasion? What is my budget and the gift price? Who am I giving a present to? How old or young is XY? Is there anything in particular that the sailor needs right now?"

Whether it's something to eat, drink, wear, put on, play with – chances to buy the best gift for sailors, you'll have plenty.  
1 How to find the best gift for sailors
If you look to port (left) and starboard (right) while shopping, you'll wish you were wearing a life jacket – because you'll be inundated with a flood of presents. This huge selection will only make it more complicated for you than it already is. Only when you know approximately where you want to sail, i.e. what gift you are looking for, can you set sail properly. We don't want you to get bogged down in your search for the perfect present for a sailor. To help you stay on track and find what you're looking for, we'll make sure a few key points show up right on your depth finder. Use them as a guide:
Sailing is not exactly cheap. But that doesn't mean you have to invest all your savings in a gift. Think about the amount of money you are willing or able to spare. Is your present more in a price range of 10 – 50€ or do you want to spend more than 100, 200, 300€? The more precise you can define your price, the better. This way you can search for product XY in a more targeted way. In the case of special offers, you could save an euro or two by making a quick purchase.
Anyone who has discovered sailing and learned to love it will probably not be able to let go of this hobby so quickly. Unfortunately, not everyone has the time, skill and money to sail the seven seas. Therefore, when choosing your gift, it is important to consider for which type of sailor it should be. Ask yourself, "How long has person XY been doing this? How much do they like it? How often? How long does a sailing trip last and where does it go? With whom does XY go on a trip? Does XY own his own ship or is it chartered each time?"
Are you giving a gift to an old sea dog or a young seaman? You must always consider the age of the person for whom the present is being purchased. Some products for sailors are more suitable for a younger target group, others for an older one.
2 The best gift ideas for sailors!
Just because person XY is a sailor, it cannot be ruled out that he is not also the smutje, or cook, on deck at the same time. What do you give a cook who spends a lot of time in the galley (kitchen)? Correct: cookbooks, cooking tools, kitchen equipment and spices.
Cookbooks
In bookstores you will find numerous publications containing recipes for special sailor and seafarer dishes. However, you should take into account what tastes good to the sailor personally when choosing a book.
Cooking tools
Whether at home or during a sailing trip – to be able to cook, every sailor needs the right tools. Thank goodness the product range of sharp knives, grill tools, cooking spoons, spatulas and co. is enormously diverse and huge.
Kitchen equipment
If you travel a lot, you can logically not pack your entire kitchen in the ship's galley. For this purpose, there are special appliances that can also be easily taken along on trips. Gas grills, solar water boilers, mini coffee makers or cooler bags are nice presnet ideas, for example.
Spices
Space-saving and delicious. With the right spices, any sailing provisions could be enhanced in taste. Why not give away a whole set as a gift, so that the choice and the possibilities of preparation are greater.
When sailing in calm waters, the sailor has the best time to relax with a good book in his hands. So a perfect gift for a reading or water enthusiast would be something readable. For example, look for novels about sailors and pirates or specialized books about sailing.
So that the crew does not start a mutiny, the respective ship must always be equipped with enough food. So you can gladly present a sailor with a food basket containing all sorts of things that will keep for a long time: Pâtés, breakfast meat, tuna, fruit salad, goulash, canned sauerkraut; dried meat (salami, bacon, nibbles) or fish (stockfish); nuts, dried fruit or honey, for example. Speaking of provisions… also original sweets such as chocolate or wine gum are gladly accepted as gifts. What do you think about a chocolate boat or some gummy fish?
"Joho and a buddle full of rum…" Now and then an exquisite wine, a special beer or a good schnapps – even one or the other sailor will not say "no" to that. If your alcohol present should not be 0815, then turn to a wine, beer or liquor connoisseur, who can advise you in this regard and sell you the best of the best.
Everything is still clear with the body of the respective sailor? That's good. If you want it to stay that way, you can provide him with a few useful items for his travel bathroom on board: eco-friendly soaps or wash lotions; sunscreen; microfiber towels that dry quickly; a solar hair dryer; a waterproof toilet bag, etc.
If you're creative, you'll be bursting with ideas when it comes to making a gift by yourself. Whether you're a talented and passionate craftsman, painter, tinkerer or confectioner, don't waste your skills, use them wisely. Something suitable for a sailor is created relatively quickly. All you need are unique ideas and the right materials. A few examples:
Decoration
Carve an anchor, a sailing ship, a fish or another maritime motif out of wood. Or you can take a canvas and let off steam with acrylic paints. How about a beautiful underwater world or a yacht sailing towards the sunset?
Keychain
Take a piece of ship's rope, form a knot out of it, equip the whole thing with beads or other small objects. If you want to make such a keychain especially for the sailor's ship, include floating material (e.g. cork, wood) – so the key can't sink if it falls into the water.  
Baked goods
If you have confectioner's blood in your veins, there's nothing to stop you from baking cakes, cupcakes, donuts or cookies and then decorating them with sailor motifs. Chocolate, icing, marzipan, fondant and food coloring are perfect for this.
Whether everyone likes the maritime style? No idea – after all, it's a matter of taste. But sailors probably can't own enough bits and pieces in their favorite colors, i.e. white and blue. When it comes to decor, you'll find plenty that's sailor-themed. Just good for you if you decided to surprise person XY with a striped pillow, a tea light, a flower pot, a bedding, a sailing ship to put on the table, or a wooden board with a sailor's slogan.
3 The sailor present should come from the heart!
Buying an ordinary off-the-shelf presentis no great feat. But finding something that creates a personal connection between you and the sailor you're giving it to is. Remember one very important tip: "No matter what gift – it should of course always be given with heart and soul!"
4 How much should gifts for sailors cost?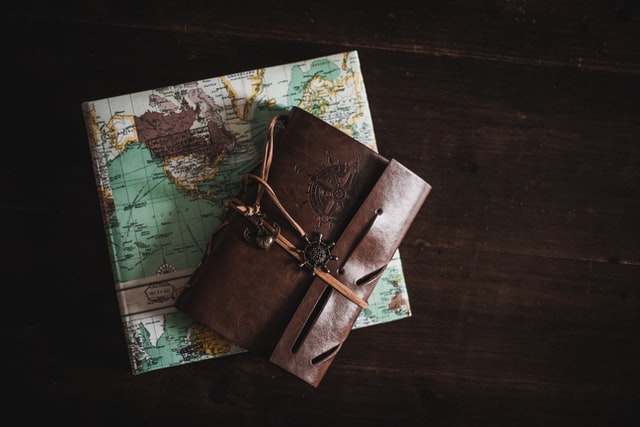 A gift for a sailor does not always have to be extremely expensive. Often you can buy something suitable for a captain for little money or even make it yourself. More important than the price is the quality, originality and individuality of the product. The more unique and personal your present, the greater will be the joy of the recipient.
As soon as you have been able to get hold of the perfect gift for a sailor, there is nothing standing in the way of handing it over. You can then walk up to person XY with confidence and satisfaction and wish them "Gode Wind! This is a sailor's greeting for a festive occasion. Afterwards, you hand him your present with a smile. Hopefully, the recipient won't think "What the heck…?" when he sees your present. After all, with our help, you've found the best gift for sailors.