The best gifts for driving instructors
Ready, set, go! When you're driving a car, it's not unusual for you to speed up a bit. If you're invited to a driving instructor's house for an event and don't have a gift for him yet, it can also happen that you're suddenly at 180. Finally, it can be nerve-wracking when you get lost in the vastness of retail with its numerous products. To make sure that doesn't happen, we have the perfect (driving) plan ready for you.
Thank You Gift Driving Instructor
You have successfully passed your driving test and are now the proud owner of a driver's license? So a big thank you is due to your driving instructor. After all, he accompanied you on your way and drove with you through thick and thin. Say "thank you" to him by giving him a chocolate in the shape of a car or other chocolates.
Best Driving Teacher Gift
Driving is an art in itself. If you want to thank your master aka driving instructor for the great training, you should present him with a great "Best Driving Instructor Gift".  How about a nice keychain in the shape of a guardian angel? Or a license plate keychain with his name? Models with precious stones also look very nice.
Funny Gifts for Driving Instructor
While driving, you must have had fun with your driving instructor, right? If he is a little entertainer, you can give him something funny.  Fun gifts for a driving instructor are for example a fancy car seat cover or playing cards with car motifs.
Original Gifts for Driving Instructors
Your driving instructor is a very special person? Then you should get him an original gift. Something that looks good: a jute shoulder bag with a cool driving instructor slogan printed on it. You can't go wrong with a statement T-shirt either.
Coffee Mugs for Driving Instructors
Coffee is probably the best friend of any driving instructor. After all, sitting in the car for a long time can make you very tired. Equip your favorite driving instructor with a nice coffee mug to-go. This one is also available with a practical thermo function. Another idea would be a mug with a saying and motif that fits your driving instructor.
Gifts for driving instructors - Everything you should know!
Driving instructors speak their own language. Their three favorite words: rearview mirror, wing mirror, shoulder view. In the course of your driver's license training, you've probably heard and hopefully memorized these every time you drive. Even if a driving instructor is very particular – he certainly doesn't say "Stop!" to a gift.
You can find the best gifts for a driving instructor either in a store near you or online on the Internet. The selection is large – so you have many options to choose from.

But before you start driving or surfing, you should plan your route carefully. Ask yourself for what purpose and what exactly you are looking for. What is the occasion? You also need to consider the financial aspect. How much money do you want to spend on the gift?


No matter what you buy – it should have some value and good quality.

You know your driving instructor, but not as well as others do? If you have no idea what to give away, ask friends and acquaintances of the instructor. They will definitely support you.

The larger the assortment, the more difficult it is to choose. Fortunately, you can find in stores everything that could please a driving instructor: meaningful, funny, personal and unique gifts.
1 How to find the right gift for driving instructors
Whether you're a good or bad driver, the main thing is to find a gift for the best driving instructor in the world. To make sure you succeed, we've prepared a checklist for you:
Without money, it might be difficult to buy a gift. Therefore, you must always consider this factor. If you know approximately how much you want to invest in the present for your driving instructor, it will be easiest. Do you want it to be inexpensive? Or would you rather spend a little more because a special occasion is coming up? The best thing to do is to make a few price comparisons in advance. You can do this by leafing through various brochures or by searching the Internet. Here you'll find the best offers.
Do you want to celebrate passing your driver's license and just say "Thank you!" to your driving instructor with a small gift? Or is your driving instructor the person who invited you to their big birthday, Christmas or Easter party? Knowing what occasion you need a present for will make your search easier.
What year was your driving instructor built? Is it still a new model or is it already a old-timer? The age of the person also plays an important role when it comes to choosing a gift. So take it into account!
If you ask a driving instructor, "So, what do you do all day?" he probably won't respond with, "Just sit in the car." After all, the person you need the gift for also has a life outside of driving school. Think about what hobbies the driving instructor pursues in his free time and tailor his present accordingly.
2 The best gift ideas for driving instructors
KEYCHAIN
What every driving instructor can do with is a key chain – regardless of whether they attach it to their car, motorcycle or front door key. You can usually find fobs in a wide variety of shapes and colors everywhere. You can even have many products personalized directly by the manufacturer. Or you can live out your creativity and get to work yourself.
MODEL AUTO
Driving instructors are usually real car fans. Maybe you know which brands and which models the person receiving the gift likes. A great gift for a driving instructor is a model car. These come in a wide variety of designs and materials. If you choose one made of LEGO, your favorite person will not only enjoy assembling it, but also viewing the finished masterpiece.
COSMETICS
Daily body care is also on the agenda for stressed driving instructors. Showering is certainly more fun if he uses a shampoo that matches his profession. It's just as well that you can buy shower gel in motor oil look in stores. If your favorite driving instructor is a perfume wearer, you should definitely send him a new fragrance. Many perfumes are available from various car brand manufacturers such as Mercedes, Ferrari or Porsche.
OFFICE ACCESSORIES
A driving instructor sits not only half the day in the car, but also often in the office to do various paperwork. Self-adhesive sticky notes with funny car driver sayings must not be missing at the desk. Mousepads or desk pads featuring your driving instructor's favorite car are also eye-catchers.
CAR DECORATION
If you spend a lot of time in the car, you'll want your mobile workspace to be nicely decorated and comfortable. Support the best driving instructor in the world by giving him a funny emoji air freshener to hang up. Something not everyone has either: A personalized car floor mat. Some manufacturers allow you to design and have them made to your liking. Leather or plush steering wheel covers are also very popular.
BOTTLE HOLDER
Drinking and driving? Is strictly prohibited. But in the evening, the driving instructor is allowed to relax with a good wine. A great gift idea for a car lover is not only the noble drink per se, but a matching metal bottle holder in the shape of a car.
PURE RELAXATION
As a driving instructor, you experience a lot of things – some of them really dicey situations. It is therefore foreseeable that your back can quickly become tense. If you want to prevent this, you should choose a massage seat cover as a gift. A heated seat cover is also suitable for the cold season – provided your driving instructor's car is not equipped with heated seats.
WIGGLE WIGGLE
Are wiggle dodgers old-fashioned? Maybe so. But they still look cool. If your favorite driving instructor is not yet in possession of a small faithful companion, it's high time to buy him a wiggle dog. In case he doesn't like dogs: There are also many other wiggle figurines that you can give as a gift.
CAR DRAWING BOOK
If your driving instructor is a creative mind, then the car design drawing book is just the right gift for him. This is not a children's coloring book. The book has a total of 200 pages and is filled with sketches, instructions, exercise templates and examples on the subject of cars and design. In addition, there is also a lot of interesting information about the car manufacturers.
ADVENTURE GIFT
The driving instructor likes lots of horsepower? Then an adventure ride in a fast sports car is just the thing for him. While this gift is very expensive, who knows… you might have the opportunity to land a few financial supporters. Feel free to talk to others who are also looking for a present and suggest that you give the driving instructor a joint gift.
3 The gift should come from the heart!
When your favorite driving instructor's heart starts racing with joy like a sports car on a racetrack, you know you've done everything right with your gift. That's why it's so important to choose your present not only with brains, but also with hearts. An arbitrary gift is quickly bought, but whether something really ordinary is also well received by the recipient, is another question.
4 How much should gifts for driving instructors cost?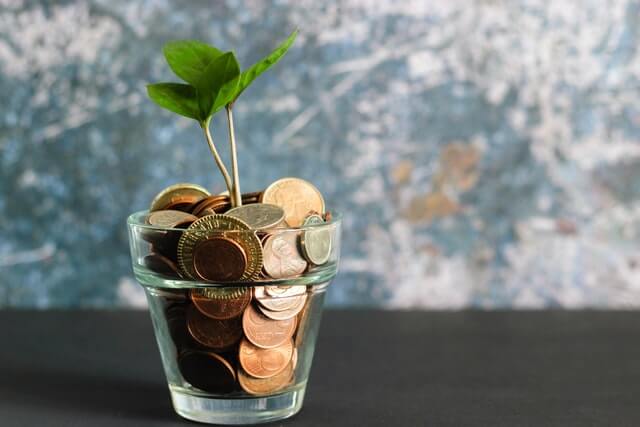 Expensive or inexpensive, there's just about everything in the world of gifts for driving instructors. So it's no wonder that you might not really know whether you should spend a lot of money or a little. My tip to you: If it is a special occasion, the present must also be accordingly. But a "small thank-you for passing the driving test" gift doesn't have to cost the earth.
In theory, a gift hunt can be as turbulent as a car ride on black ice. But just because it's like that in theory doesn't mean it has to be like that in practice – it's almost like taking a driving test. If you go online or to the nearest store with a little know-how, finding a suitable present shouldn't be a problem. Especially if you follow our tips, the whole thing will be child's play. Your favorite driving instructor will almost certainly have big, sparkling eyes when you present him with your find.