The best gifts for gamers!
You don't usually see a passionate gamer that often – except when he's hungry or thirsty and has to go to the bathroom. Okay, special occasions like birthdays, Christmas or Easter might lure him out of his gaming cave. Of course, if the gamer himself has something to celebrate, you'll have to give him a gift that matches his passion. So that you don't have too much trouble in your search, we have put together a cheat list for you.
Gamers don't just speak their own language when they're online – not everyone understands their humor either. If your favorite gamer is a jokester, you need to give them something that will make them laugh. The best gift ideas for the gamer in this regard would be a door sign, or a mug with a funny statement.
If a gamer is equipped with a game and console / PC, then he is usually happy. Still, there are a few useful items that are appreciated by every gamer: a cleaning dough for the PC keyboard; a controller charging station a special gaming mouse or a small snack dispenser.
Original gifts for gamers
Your favorite gamer loves extravagant things? Then you definitely have to give him something that not everyone has. Great gift ideas for gamers would be silicone ice cube molds in Tetris style or a towel that says "Eat, Sleep, Game, Repeat".
What do you give a friend who also gambles? Perhaps a chocolate gaming set? Or maybe an edible computer mouse made of chocolate? Keychains are also a nice gift idea.
Gamer gifts for real nerds
Nerd remains nerd – even outside the online world. If you like to play offline with others in your free time, you still need the right game. Fortunately, Monopoly is also available Fortnite-style and Super Mario comes as a chess set.
Personalized gifts for gamers
With unique items of all kinds, everyone has a joy. You can give a gamer a personalized desk pad or an individualized mouse pad. T-shirts, caps, sweaters and socks with gaming motifs and sayings always go down very well with the recipient.
Either you're into retro, or you're not. If your favorite gamer belongs to the first category, you should take that into consideration when gifting. If you have a soft spot for old, you will surely be happy about a Tetris-style pillow; a digital wristwatch in Gameboy look; a Gameboy alarm clock; a Pac-Man Ghost light or a Mini Arcarde Retro machine.
Gifts for video game lovers
People who play video games usually like anything related to them. Gamer gifts that a video game lover couldn't say "no" to would include a Scuf controller.
Birthday gifts for gamers
A gamer doesn't age, he levels up. Now, this is not to say that gamers don't celebrate their birthdays. On the contrary. Suitable birthday gifts for gamers are snack boxes with special sweets and chips or VR glasses.
Gifts for gamers - Everything you should know!
You prefer to be in real life than in the online world? No need to be ashamed. After all, not everyone can have the gamer gene in them. If you don't like video and computer games, that's no big deal. Even if you don't know much about the subject, you'll be able to find a suitable gift for a gamer – with our help, the force is with you.
Caution is advised when you are in an (online) store! After all, gifts for gamers could be camping (=waiting) in any corner, no matter how small.

You must not give a gamer cheap trash (= garbage). He prefers gifts that are OP (= "overpowered"). So you should get something that has good quality.

"Why am I looking?" – you have to ask yourself. After all, you should know in advance what occasion is coming up. Other important questions to answer are, "Who am I looking for? How old is he? What does he like? How much money do I have available to buy the gift?"

Cheating is allowed, of course: just ask gamer friends or the gamer's family members to help you find the gift – if you get stuck.
1 How to find the right gift for gamers
Finding a gift for a gamer? Sounds easy in theory, but in practice it's often harder than you think. Especially if you don't gamble yourself. A gamer would say "L2P", meaning "learn to play!". You don't have to. With the right support from us, 365 Presents, your gift search will be a breeze. Just work through our little to-do list step by step. "HF!", so "have fun!".
Of course it is important to think about the price of the gamer gift. After all, you need to know if it should be expensive or a bit cheaper before you start your search. If you narrow down the price ranges, you'll have an easier time. A good advice is to make price comparisons on different websites. Or, you can browse through various magazines and brochures – maybe one or the other discount promotion will catch your eye. Then it's time to strike!
What kind of gamer is your favorite person? Does he play first-person shooters (e.g. Call of Duty, Battlefield), strategy games (e.g. League of Legends), indie games (e.g. Minecraft), role-playing games (e.g. The Witcher), or does he still play Gameboy? After all, there are so many video and computer games. But if you know what they play and with what, finding a suitable gift is really easy.
Gaming is actually for everyone – young or old. However, you should not ignore the age of the gamer when choosing a gift. Some games are only for 16 or 18 years old. So the younger the gamer, the sooner you need to consider what is best for their age group.
2 Best gift ideas for gamers
Gaming booster
Not only the right touch, but also concentration, alertness and a quick reaction are important if you want to be good at gaming. No wonder that therefore especially the consumption of energy drinks is very popular among gamers. The market has recognized this and developed its own products: so-called gaming boosters. The powders contain various vitamins, caffeine and a few substances that improve focus. 
Let there be light
Cool lighting makes a gamer's den look much more inviting. So gift your favorite gamer with a new LED kit to mount on the wall behind the TV. There are also custom mouse pads or keyboards that have integrated lights. They make for the perfect gaming atmosphere. 
Gamer gadgets
Tech stuff is always a hot tip when it comes to gift ideas for gamers. After all, what gamer wouldn't love a powerful charger with multiple USB ports? If your favorite person is a neat freak, he's bound to hate the mess of cables in his room. Why not present him with a cable box that can store everything nicely and conveniently. 
Gamer health
If you feel like you're sitting at your desk all day looking at the screen, you're bound to complain of back and wrist pain. Here's where you can remedy the situation. Give away an ergonomic seat cushion for the desk chair or a new gaming chair. For your gaming-enthusiast friend's wrists, there are special keyboard accessories that are soft, supportive and cool.
Everything for streaming
If your favorite gamer is already more professional and even shares his games live with viewers, he needs the right streaming equipment. What should not be missing here are the right headset and a high-quality microphone. 
Kitchen stuff
Yes, gamers also spend time in the kitchen when they are not busy gaming. How about gifting your favorite person something useful for cooking? For example, a Pac-Man style cooking spoon set? Drink coasters that look like Game Boy games also make a visual impact. There are even cookbooks written specifically for gamers: "Gamer Cookbook: Recipes for Your Favorite Video Games" or "The Pokémon Cookbook: Easy Recipes that are Fun!" or "The Ultimate Unofficial Cookbook for Minecrafters." 
3 The gift should come from the heart!
At the end of the day, it doesn't really matter what you give. It's how you give it that matters. And it should always be with your heart. That's why you can't just pick any gift. You have to choose it carefully. That way, your gaming-enthusiast friend will know, "How nice. You like me and I'm important to you."
4 How much should gifts for gamers cost?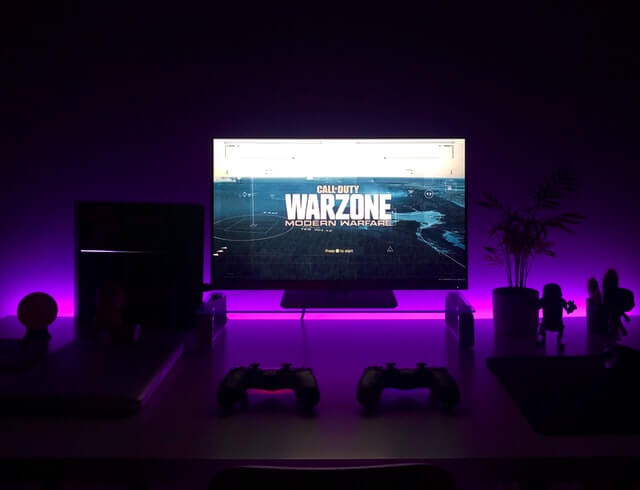 Clearly, the price ranges of gifts for gamers can range from minimal to maximum. How cheap or expensive you want to get away with buying them, you have to know yourself. But one thing is told to you in advance: A special person deserves a special gift for a special occasion. This is about the principle of appreciation. A nice little something for "just because" can of course be a little cheaper.
If the gamer says "GG" or "WP" to you as soon as you press the gift into his hands, you can be sure that you have done everything right. "GG" is the abbreviation for "Good Game" and "WP" for "Well Played". This is the recipient's way of telling you that he or she likes the present. If you followed our tips when choosing the present, you can 100% expect such a reaction.