The best gifts for architects
Architecture is true art. What else is an art? To look for and find beautiful gifts. Within a year there are so many occasions: Christmas, Easter, birthdays, completed studies and so on. You're invited to a party soon and the host is an architect, of all things? If you're already worried about his gift, we can put your mind at ease. We at 365 Presents have designed a special (construction) plan that will help you find the perfect gift for your favorite person.
Did a top architect help you put your dream of owning a house on paper? Then you should thank him for it. The best way to say "Thank you!" is to add a nice gesture. Give a little something in the form of chocolates in a fancy design or an alcoholic drink in a squiggly bottle.
Funny gifts for architects
Does your favorite person like to laugh? Great. Then you definitely need to look for a funny gift for an architect. Excellent ideas are statement shirts, mugs or pencils with funny sayings and motifs printed on them.
Original gifts for architects
Like any of his drawings, the architect who made them, is also very special. That's why you need to choose a unique gift for him. For example, grab a multitasking pen that has many different functions. Another option: give him a model from the LEGO Architecture series that he can assemble himself.
Ingenious plans and sketches often require long nights and sufficient concentration. So it's no wonder that many architects are true lovers of frahling. If your architect also belongs to the above species and loves coffee, a mug with a funny saying is ideal as a gift. Below you will find what we think are the funniest coffee mugs for architects:  
Gifts for architects - Everything you should know!
Architects have a keen eye for aesthetics. They love beautiful and extraordinary design – no matter what. Those who have the imagination for clear lines, creative and unique also have high expectations for gifts. That's why it's important not to buy just anything random, but to approach the whole thing with consideration.
You can find the best gifts for an architect by taking a closer look at local retailers. Or, you can make it easy and convenient by surfing the Internet.
However, make a small sketch in advance with the following questions: On what occasion will the architect receive the gift? How much money should and may it cost? How old is the person receiving the gift? Does he have any special hobbies, preferences or wishes? Answer all these questions and then start searching.
Just like the building materials of a house, the gift for the architect must be of high quality.
However, if you are unsure about gifts, it is better to ask what is wanted. But please do not ask the architect himself, but someone who knows him well.
The assortment is large and the choice is difficult. But you will find a funny, sweet or special gift for your favorite person.
1 How to find the right gift for architects
It's all well and good that retailers offer you so many choices when it comes to gifts for architects. However, that doesn't necessarily make your search for them any easier. How good that there is us, 365 Presents. We are here to help and advise you. With our tips, you're sure to find what you're looking for.
Thank God, gifts for architects cost less than building plans, which create the very same in their work. Still, money does matter when it comes to buying gifts. Before you start looking for the right gift, you should inspect your wallet. What should and can be the maximum price for your present? If you want to buy a nice gift for your favorite architect and save a bit at the same time, you have to compare the different product prices or have a nimble hand at various discount promotions.
What do you have in your calendar? A (round) birthday party, Christmas, Easter or something else entirely? Maybe a graduation from your architecture studies? Of course, you need to know in advance for what occasion you want to start looking for the best gift for an architect in the first place. After all, there can be numerous reasons why you want to give a gift to your favorite person.
In which year was the architect for whom you need the gift designed and built? You should know that in any case. After all, it makes a difference whether you are looking for a present for a young architecture student or an old-established house designer.
Your favorite architect almost certainly does other things than doodle on his sketchpad. If you know what his favorite hobbies are in his spare time, you'll have an easy time. After all, you can then send him something suitable as a gift. Maybe the person you're giving the gift to also has certain wishes that you could fulfill? Think about it sharply!
2 The best gift ideas for architects
2.1 Useful gifts for doctors
KEYCHAIN
Keychains are the ideal gifts for architects. Small and fine but a real eye-catcher. They really embellish any keychain. Especially those models on which the tools of a builder dangle, make visually something. Of course, there are also pendants that you can make and personalize directly from the manufacturer. For example, from materials such as stone, wood or leather.
PUZZLE
Nothing is more relaxing than putting together a great puzzle part by part. Especially for a stressed architect this is a super activity to come down. Special 3D puzzles are especially suitable for your favorite person. These are available in a wide variety of designs: as the Empire State Building, the Leaning Tower of Pisa or the Big Ben of London. However, if the architect prefers a classic look, normal puzzles depicting famous buildings are the better choice.
JEWELRY
If your favorite designer is a jewelry lover and wearer, you should definitely give him something that fits his profession. Especially very unusual designs are always well received. For example, necklaces, ear studs and bracelets with pendants made of concrete look really great – especially the ladies are happy about such gifts. But what goes with any suit of a man: Ties with printed construction plans and cufflinks in architect style.
OFFICE ACCESSORIES
An architect sits in his office almost all day. That's why it's important to equip the workplace accordingly. Chaos? Out of place. At an architect's desk there is discipline and order. Maybe you should gift your favorite person with a classy organizer, an original ring binder, a new pencil case, a chic desk pad or a unique mouse pad? Another option would be a comfortable and back-friendly seat cushion for the desk chair. After all, sitting for too long can become very uncomfortable over time.
ARCHITECT TOOLS
To be able to live out his creativity and work properly, an architect naturally needs the right tools. What must not be missing in his desk arsenal are a sketchbook, pencils in all imaginable strengths, various colored pencils, various rulers, compasses, etc.. If your favorite architect is in need of one of these things, don't hesitate, give it to him as a gift! Especially architecture students are very happy about such gifts.
Bags for architects
An architect who is on the road a lot naturally has to stow his seven things properly. After all, all the utensils have to be with him when he sets off for a new client or a construction site. The best place to store them? Of course: a large carrier bag. You can find many different designs in stores. A leather model not only looks great – it's also practical to carry, very roomy and extremely durable. Such a bag will give your favorite architects 100% long-lasting and good service.
Decoration for architects
Those who have a weakness for designing usually also make sure that their own home is a special eye-catcher. If the building artist is into unique decoration, a screw man in architect style, a wall tattoo with the skyline of his favorite city, a cool clock to hang up or an abstract sculpture are just the thing for him. If your architect has a favorite city like London or New York, you would also have the opportunity to give him a bedding with this print.
BOTTLE HOLDER
Is the person receiving the gift a connoisseur and friend of alcoholic beverages? Then you can give him something in this direction with a clear conscience. How about a bottle holder in a special design? Of course, you can also supply the matching wine or schnapps – but you can only drink it after the work is done. After all, we don't want any leaning houses. Another great gift for someone interested in architecture, and especially for a student: an engraved schnapps, wine, champagne or beer glass.
BOOKS FOR ARCHITECTS
Architects have a lot of imagination – that's why they usually like to read, if their time allows. If your favorite person is a little bookworm, you definitely need to give them something readable.
ARCHITECTS TRIP
A bit pricey but memorable would be a short vacation to a destination where you can visit many architectural features. If your favorite architect is also a bit of a culture buff, you should definitely team up with a few other people. Together you can easily finance such a gift. Find out more at a travel agency or online.
3 The gift should come from the heart!
If you have made a good choice, the architect's heart will beat faster as soon as you present him with his gift. To guarantee that this happens, however, you must approach the search with caution. Please don't let any salesman talk you into buying something that might not suit your favorite person at all. After all, the present should not be an emergency purchase, but should really come from the heart.
4 How much should gifts for architects cost?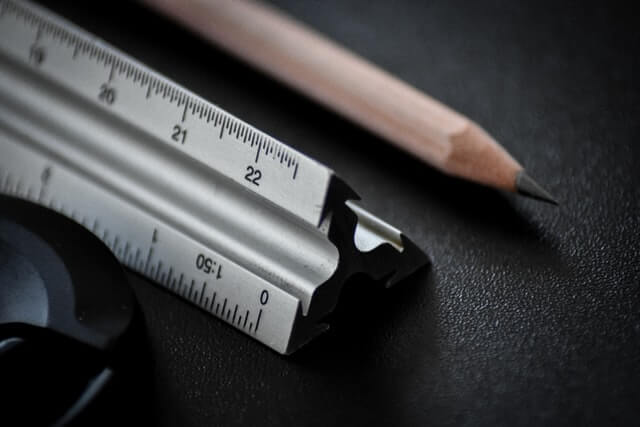 In stores you can find both cheap and expensive gifts for architects. The former are suitable if it is a small occasion. For example, as a nice "thank you" for in between. But if there is something big and special to celebrate, those souvenirs that cost more are the better decision. After all, the price of the gift also has to do with appreciation towards your favorite person.
Searching for and locating a gift for an architect can theoretically take as long as sketching an entire building. So that you don't waste so much time and save your nerves, you should acquire the necessary know-how in advance. What's the best way to do that? It's simple: read through our article again and internalize everything you have read. If you follow our tips and put them into practice, you're sure to find something that the architect likes.